10 best WordPress Plugins that you must have.
There are thousands of WordPress plugins available. Difficult to know which one will make a real difference or overhyped. There are a few useful plugins that you need to have on your WordPress site. Today we will list out Top 10 best WordPress Plugins for you. No matter which niche it belongs to, what kind of website you are running. There is a certain WordPress plugin that you must have on your website.
Today in this article, I'm going to list out Top 10 must have WordPress plugins for you and will try to cover all the major points that you need to know. This list includes all Top free WordPress plugin. Also, you can go with a premium plan.
10 best WordPress Plugins
1. Yoast SEO

Yoast SEO is one of the most popular Search Engine Optimization (SEO) plugins in WordPress. We found this plugin falls under Top 10 best WordPress Plugins. It is easy to use and helps you to improve your website's SEO. Also, it can scan your content readability. Yoast helps millions of websites around the globe for search engine optimization and ranking on search engines. You can write killer content with Yoast. It gives you many features like SEO Analysis, readability analysis also its snippet preview that shows you how your content or page will look in the search results. Ability to optimize your content with synonyms and related keywords, internal linking suggestions.
2. iThemes Security

iThemes Security the most popular WordPress security plugin ever. It gives you more than 30 ways to keep secure your WordPress site. It has more than 1 million+ active installations. Security check, 404 detections, Away Mode, Network brute force protection, Local brute force protection, force SSL are major free features of iThemes Security. If you go with the pro version and you will get even more advanced features like Two-Factor Authentication, Google reCaptcha, Site malware scan scheduling, and many more. It prevents brute force attacks on your site by banning users or hosts with too many invalid login attempts. Provide force SSL on admin as well as post page on supportive servers.
3. WP Rocket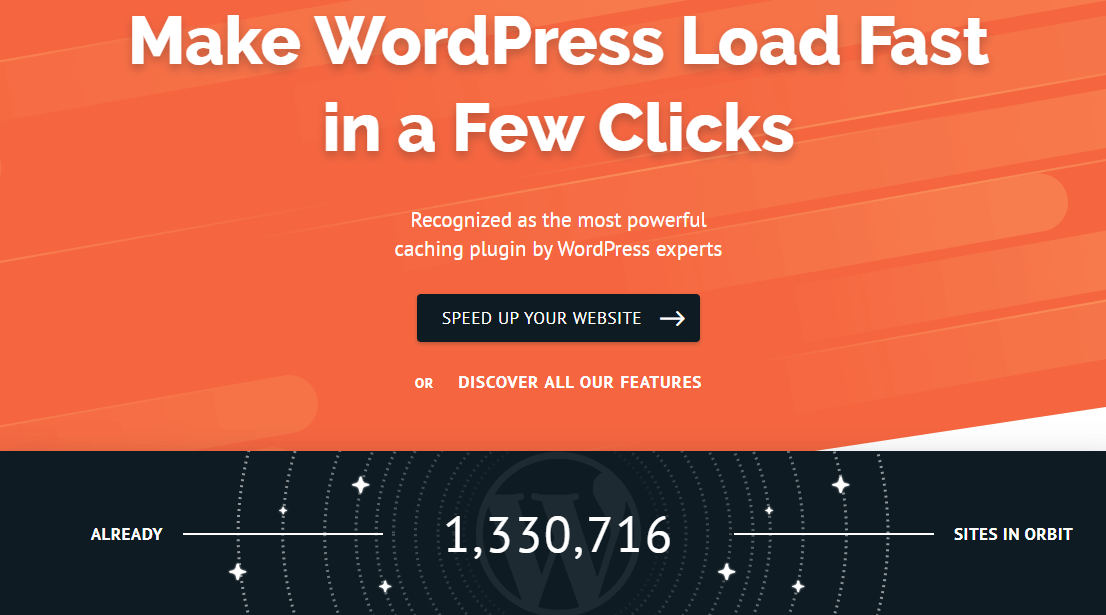 WP Rocket is a WordPress plugin that is used to optimizing WordPress over a one million-plus website. This plugin falls under our Top 10 best WordPress Plugins selection. WP Rocket offers fast and easy installation. Web page caching to improve your website's load speed. It's also caching preloading that helps you to improve your site's SEO performance (so we can include it as SEO plugin as well), optimize database, JavaScript, CSS, HTML, google fonts optimizations will help to make only fewer HTTP requests. Also, it provides a Lazy Loading feature. If you are interested in its official documentation click here.
4. Elementor

Elementor is a leading and currently growing webpage builder which helps you to design wow looking web pages with no limit. It provides drag and drops features to design your webpages, so you do not have to worry about anything. Just drag and drop accordingly with less technical knowledge. You can make awesome websites using elementor. It is the best leading website designer Faster, Live Design, provides professionals to feature right out of the box, pre-designed templates, responsive and live editing facility, and many more. If you go with a premium plan, you will get more awesome features like Motion effects, Theme builder, WooCommerce Builder, Advanced popup builder, Custom fonts, CSS, Sliders, and many more.
5. Imagify
With imagify, you can boost your website speed even more. A large image will only increase your website load simultaneously will take more time to load your website. At last, you will lose your visitors due to your slow opening website. Website speed also plays a vital role in improving your website SEO. Imagify is the most advanced WordPress tool to optimize your website images. It will reduce image size without losing any image quality. Right after activating this plugin to your site, It will automatically optimize your images when uploaded into your WordPress site. If you want to optimize the image before upload to your site, then you can just visit this link
6. Insert Header and Footer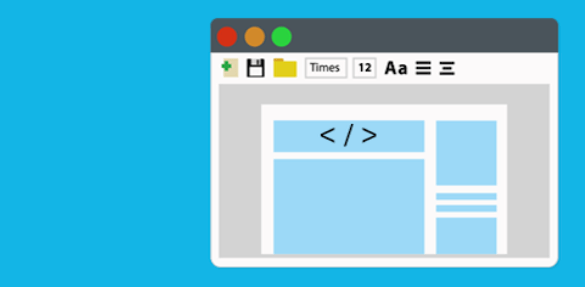 Do you want to insert header and footer easily? This plugin is simple to use and lets you insert code like AdSense code, Google Analytics, Custom CSS, and many more. Without editing your theme, you can inject any code in your website's header and footer. Some of the major features are: Quick setup, simple to insert your scripts insert any codes including HTML, JavaScript. This interface has clean and simple looks, as shown below:
7. WPS Hide Login

WPS Hide Login is a very light and easy-to-use plugin that helps you to change your WordPress login dashboard URL to anything you want easily, and safely. It will not rename or change your website's files in core, nor does it add rewrite rules. It intercepts your page requests and redirects to whatever URL you want. It works on any WordPress website. By default, you will get a dashboard URL like yoursite.com/wp-admin. This link can navigate it to anything you want like yoursite.com/dashboard.
It also provides another best free WordPress plugin like:
– WPS Limit Login: To protect from block brute force attacks.
– WPS Bidouille: To optimize your WordPress site.
– WPS Cleaner: To clean your WordPress site.
You may interested in:
8. WPDiscuz
This plugin comes under our top 10 best WordPress Plugins. It also provides the best AJAX real-time beautiful commenting system with custom form and fields. This plugin helps you to replace the traditional comment system. Other plugins like Disqus and Jetpack store your comment to their server. If you uninstall these plugin, All comments also will be removed from your site. But wpDiscuz stores all of your comments in your database. This means even if you remove this plugin from your WordPress, all the comments will display on you each post accordingly. It provides three different comment layout that you can see in the given image below.
It has features like notification with real-time updating Comment Bubble, Three different modern commenting layout, Different kind of social commenting and login, Easy Brightful design, proper navigation and many more.
9. Easy Table of Contents
Easy Table of Contents is a simple and powerful plugin to make a table of contents on any WordPress site. It automatically generates a table of contents for your post, pages, or any kind of custom content. It also supports the Rank Math plugin. It works with a different kind of editors like Classic Editor, Gutenberg, Divi, WPBakery Page Builder, Elementor, and Visual Composer page editors, supports smooth scrolling, you can choose which heading you need to generate your TOC.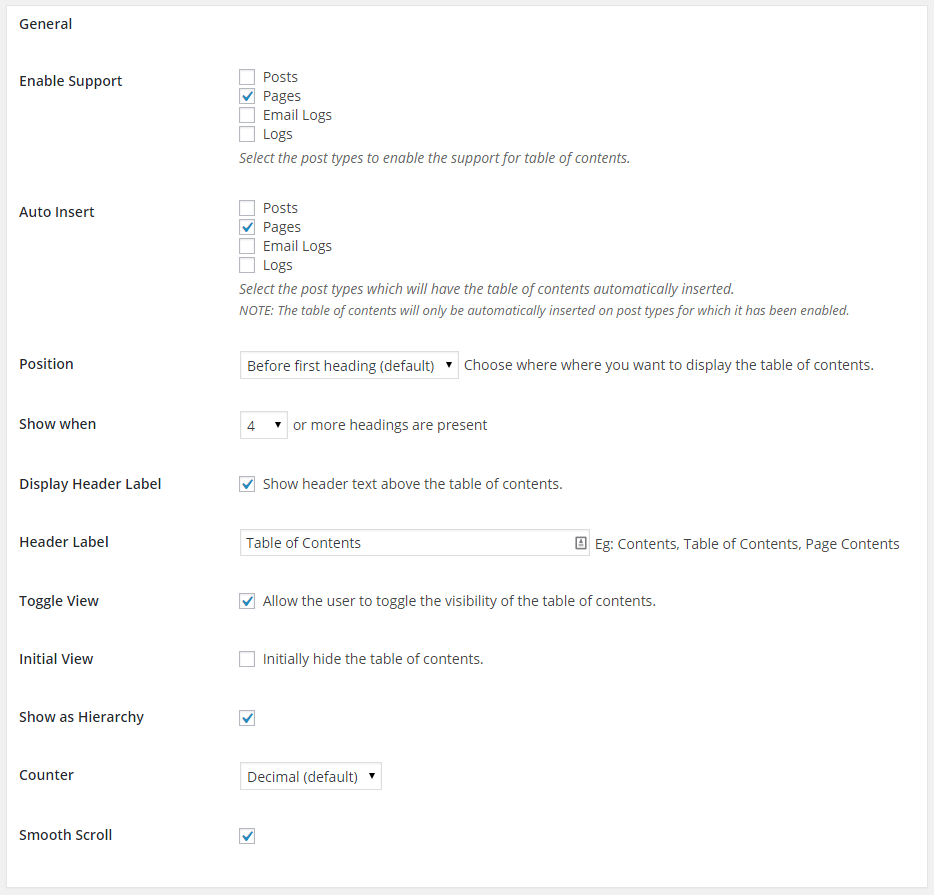 10. Redirection
Redirection is the most popular redirection manager of WordPress with 1+ million active installations. You can manage your 301 redirections, Keep records of 404 errors. This plugin is helpful to reduce error and improve your website ranking on search engines. The great thing about this plugin is you can use it for free. This plugin is one of the Top free plugins on WordPress. This plugin will be helpful when you delete the posts which already indexed in a search engine. You can redirect the deleted link to another URL, so you can avoid 404 errors and won't lose much traffic.
Also read:
So we have covered Top 10 best WordPress Plugins for you. please comment down below if you know we should include another plugin in our Top 10 best WordPress Plugins list.
Bonus Section
11 Ad Inserter – Ad Manager & AdSense Ads
Are you facing problem to manage your Ad code in your WordPress site? Then, you have come to the right place. Today we are going to talk about one of the best Ad management tools for WordPress.
Ad Inserter – Ad Manager & AdSense Ads is a great Ad management WordPress plugin with an advanced feature to insert ad code in optimal options. It supports all kinds of ads like Google Adsense, Google Ad Manager, Amazon native ads, Media.net ads, and rotating banners. It also supports AMP google ad codes. For its full documentation, please click here.
12. Site Kit by Google
Site Kit is an official plugin used for WordPress developed by Google. It false under google open source. This plugin helps you to find home many users clicked on your website. It supports Google Analytics, Google AdSense PageSpeed Insight. All of these features are combined in a single plugin. Now you don't have to open a different web page to find your website's stats. If you interest to read the site kit official documentation, click here
13. Classic Editor
Classic Editor is an official WordPress plugin that is managed by the WordPress team. This plugin helps you enable easy and classy WordPress editor. If you are not familiar with the new WordPress editor then you can switch to Classic Editor. This plugin will receive support and update from WordPress at least until 2022.
So, in this article we have covered 10 best WordPress Plugins and few additional WordPress plugins that you should use in your WordPress site.
14. CookieYes GDPR Cookie Consent & Compliance Notice Plugin

A cookie banner plugin for WordPress is an essential requirement regardless of what niche or how big or small the website is. Countries have implemented strict privacy laws for protecting the data of their citizens and more countries are to follow. The CookieYes plugin helps in adding a cookie banner on your website and helps you to take consent from the visitors of your website before using any cookies thus helps you to comply with GDPR and related cookie privacy laws. The plugins also help your website to comply with laws of other countries as well including LGPD of Brazil, CNIL of France, and California Consumer Privacy Act (CCPA), and POPIA of South Africa.