If you have a website then SEO is most important factor to rank website in search engines. Yoast SEO plugin is one of the best WordPress SEO plugin for technical and on-page SEO. But if you don't know how to use this plugin I will guide full process in this article. In this article we will be discussing setting up Yoast SEO plugin and asking the Yoast SEO plugin for the best result. If you want to start your website and your want to turn your passion into profit then you must read this article. Click here to learn how to start a blog and start earning money.
Yoast SEO settings are the more like technical SEO setting. therefore, we have to understand the impact of important SEO sections. Some setting are different for large & small business/websites and will significantly impact the search result.
What is Yoast SEO Plugin?
Yoast SEO Plugin is one of the best and popular WordPress plugin. It allows you to customize page structure and enhance technical SEO of your website. Using Yoast SEO Blogger we can declare what should index or not, what to include in the sitemap or not.
Yoast SEO Plugin also helps in analyzing the web content for the search engines. There are two features available with this plugin to help you to improve your site performance result.
SEO score of your article: where you can check the hard to read words or sentences used in the article
SEO Score: This feature will help the search engine to understand the content.
This plugin helps you to generate an XML sitemap for WordPress websites that you can submit to search engines like Google Search Console (Google Webmaster) or Bing Webmaster tools.
How to Install Yoast SEO Plugin
To setup Yoast SEO plugin in you blog, scroll to your WordPress Dashboard then go to Plugin section –> Click on add new plugin and search Yoast and download it. After downloading click on activate button. Now your plugin is activated
General SEO features to setup in Yoast SEO Plugin
In Yoast Plugin general features include the most critical functions for the Search Engine Optimization. Let's look at general features of Yoast Plugin.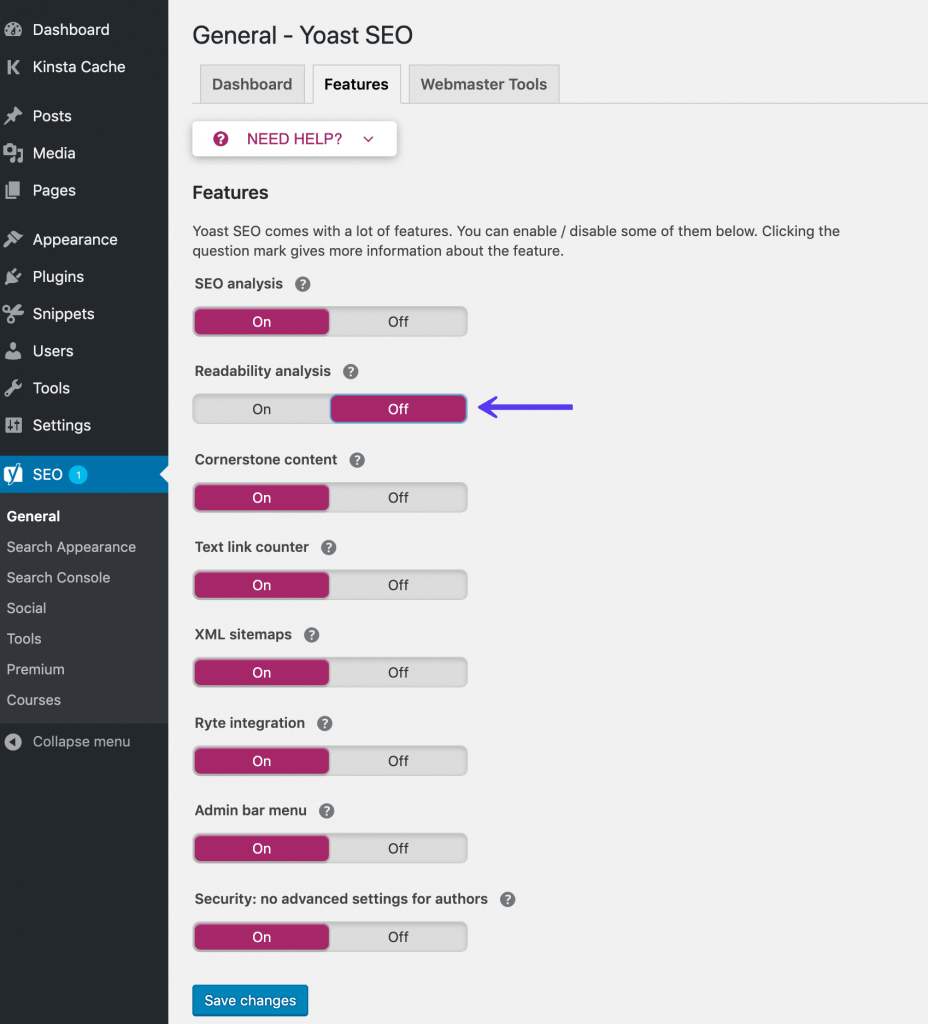 SEO Analysis: This feature allow you to keep an eye on the optimization of article for the search engines.
Readability Analysis: This is readability score indicator. This helps you to improve your content readability.
Cornerstone content: Content that is not interlinked with other content but very important for SEO in your WordPress blog.
Text Link Counter: This feature counts the total words used in your article
XML Sitemap: This is one of the most important feature of this plugin. without sitemap we cannot index our website in search engine. This feature generates the XML sitemap for your website. XML sitemap includes pages and posts.
Ryte Integration: This feature helps you to analyze technical errors of your website so that you can optimize
Admin bar menu: Displays Yoast bar on the top of the your WordPress dashboard
Author: Indicates the admin control over the content
Rest API: It gives you all the required metadata for a specific URL.
You can enable all the features discussed above of the Yoast SEO plugin by navigating to:-
Go to Yoast SEO dashboard
Click on General settings
Now select Features and enable the settings as displayed above and then click on the Save button.
Advance Setting of Yoast SEO Plugin
Archives Setting
The archives includes the archives of your articles by the author and date. To avoid duplicate contents issue we should noindex the archives section.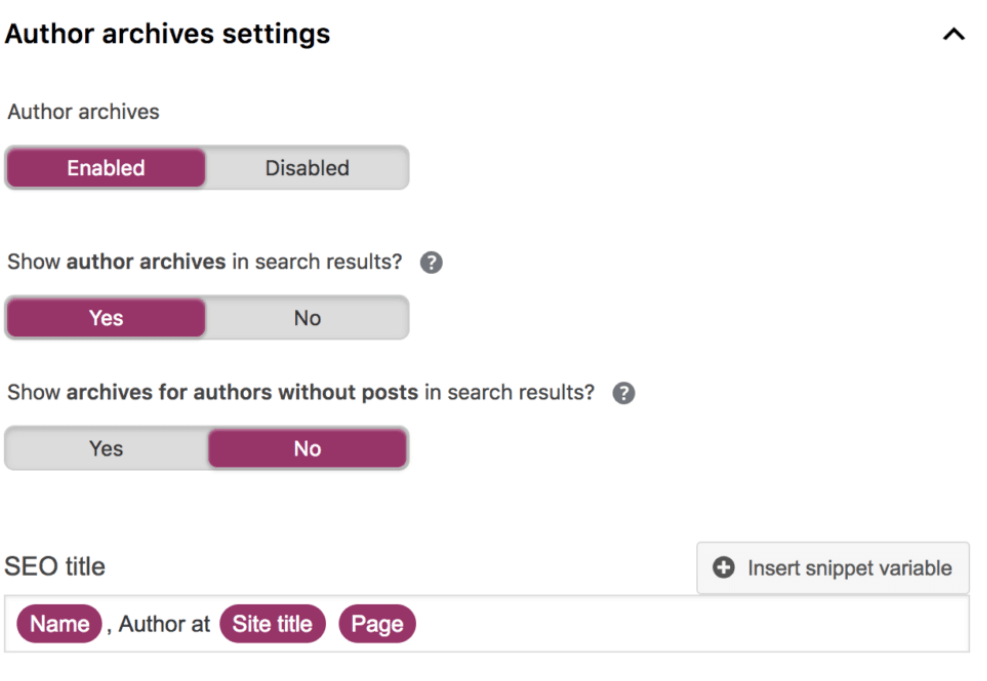 Breadcrumbs Setting in Yoast Plugin
Breadcrumbs are navigation tool. It defines the location of the page to users as well as to search engines.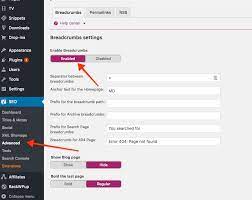 If you want to display the hierarchy in the search results. enable it otherwise you can keep it disabled.
RSS Feed Setting
These are RSS feed injection settings. If you believe that someone is copying your website's content using an RSS feed without your permission. You can add the variable provided to add the link of your website in the RSS feed.
So whenever someone fetches the content from your website with the help of the RSS feed, it will automatically add a backlink of your website to the copied post. This backlink helps the search engine to understand the source of original content.
Setting of Robots.txt File
Whenever crawlers of search engines visits your website, first it will interact with your robots,txt file. This file contains the crawling rules that the search engine should follow.
To add robots.txt go to tools page of Yoast SEO plugin then click on file editor
User-agent: *
Disallow: /wp-admin/
Allow: /wp-admin/admin-ajax.php
Allow: /
Sitemap: https://yourwebsite.com/sitemap_index.xml
Enter your robots.txt rule then click on save button
Note: Replace https://yourwebsite.com with your domain name.
After following all the above given steps, The Yoast SEO will generate Schema Markup, XML sitemap, noindex thin content, and boost SEO of your website. This will help you to improve your rankings on search engines. Without SEO Plugins it will be very hard to configure SEO settings for your website
After completing the technical Yoast SEO part, you've to work on the On-Page SEO part that includes quality content. Learn how to write SEO-friendly content.
If any issue you face with these settings, please comment below. Thanks. Enjoy your day!