According to an estimate, 99% of Fortune 500 companies and the majority of smaller organization use applicant tracking systems (ATS). This software helps companies manage the increasing number of incoming resumes and select the most qualified candidates for interviews. Thus, it saves the hiring manager's time and the company's money.
To help you get through the ATS, we have prepared a short guide explaining how this software works and how to adapt your resume to maximize your interview chances.
What is ATS and why do companies use it?
Applicant tracking system (ATS) is a software that collects, screens and rates resume. The most popular ATS are BambooHR, Greenhouse, and iCIMS. Job postings from the top companies attract 250+ resumes, and to ease the hiring manager's work, each resume is scanned by an ATS first. The software parses resume content, looking for specific keywords; if no keywords are found, the system marks the resume as irrelevant.
Irrelevant resumes get tossed so that the hiring managers could choose among the most qualified applicants. The software's primary goal is to eliminate non-qualified candidates and save time on initial resume reviews.
Of course, an automated review is far from accurate. According to a study by Harvard Business Review, 88% of recruiters assume that qualified candidates are overlooked because their resumes do not have the exact keywords.
Learning how to adapt the resume for the ATS is essential for a quick and effective job search. Follow the tips below to build a resume that passes the software check.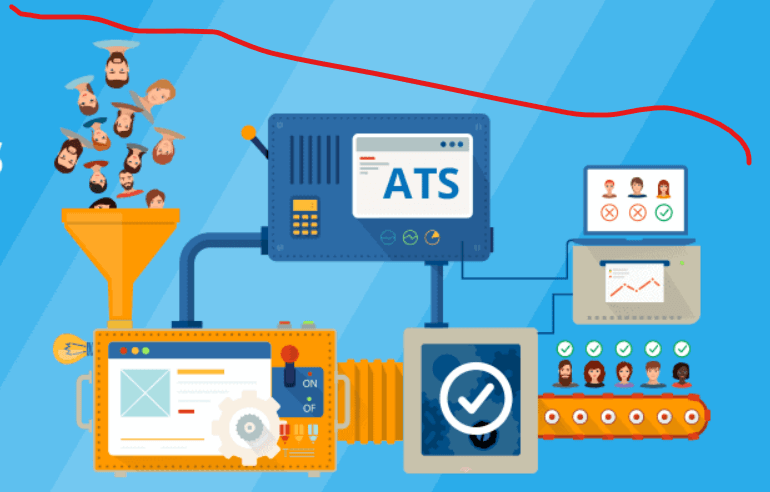 Get a free CV review and find out if your resume will pass the ATS
Unless you have specific knowledge or hiring experience, it is hard to evaluate whether your resume will pass the ATS successfully. Yet, you can order a free CV review service online on a website like cv-review.org. An experienced reviewer with years of expertise will check your resume, highlight its strengths and shortcomings, and explain how to make it ATS-friendly. A free critique will be sent to you by email – you'll receive actionable steps for improving the resume.
Writing a resume that will pass the ATS: Tips for job-seekers
Don't use special characters and graphic elements
ATS cannot accurately recognize elements other than plain text. Using such symbols can lead to confusion. Similarly, avoid using tables, pictures, charts, skill bars, and any other graphic elements. The software can read it incorrectly or delete it completely, and the important details will be missed.
Use plain formatting
Columns may look nice on a resume, but it's best not to use them, as the text in columns can be parsed horizontally, and the sentences will be confused. Instead, use bulleted lists to describe your experience, skills, or awards. Every ATS reads bullets correctly.
Use the same font type and size throughout the document, making an exception only to emphasize your name and subheadings. Opt for a widely used font, such as Arial, Calibri, or Helvetica, so that the text is displayed correctly.
Don't put your name in the headers
Some job-seekers pack their name and contact details in a header so that they are displayed on every page. Yet, not all ATS parse headers and footers correctly, so the information might be lost, and the employer will not be able to get in touch.
Use standard headings for sections
Headers within a resume also matter as the system interprets information based on them. Use traditional headlines such as Professional Experience, Education, Skills, Awards, and Volunteering. Avoid the creative ones like Professional Affairs, Abilities, or More – in the case of the ATS, creativity is not welcomed.
Don't send a generic resume to all employers
It is tempting to send out the same version of your resume to all jobs to save time. Yet, most ATS are programmed to search for specific keywords mentioned in a job posting. If the right keywords are not there, the resume gets tossed.
Review the job descriptions and the company's website to get a clue about which keywords and skills an ATS is programmed to look for. Add these keywords throughout the resume, ideally closer to the top of the first page. For example, if the job posting asks for accounts payable skills, don't just copy and paste it into a resume – include it in a sentence.
Spell out the acronyms
ATS may be programmed to look for an acronym or the full version of a keyword. So, it's best to include both versions, for example, Social Media Management (SMM), and Accounts Receivable (AR). Avoid using slang names of software and tools, as they might not be recognized.
Don't forget to do a spell check
Human hiring managers don't like mistakes, and so does the ATS software. Misspelled keywords will not be interpreted correctly, and the ATS will mark the resume as irrelevant. Missed commas and periods can lead to confusion either. Proofread the document carefully before applying.
Use an ATS-friendly file format
A job posting usually specifies what type of file you should use to apply (this can be DOCX, PDF, or other), so follow the employer's direction closely. If you send the wrong file type, it may simply not open with the system.
By using these simple tips, you'll optimize your resume for most ATS systems used by employers and increase your chances for an interview. Yet, if you are still confused, it is best to consult a resume writer to avoid possible mistakes and make your job search more effective.
Also read

How to setup Yoast SEO plugin for better result